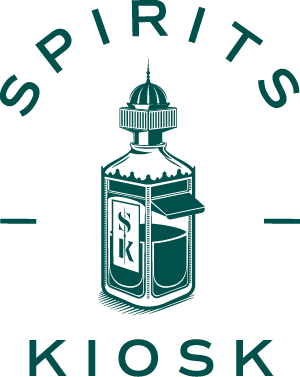 We launched Gin Kiosk in 2014 in a bid to help drinkers connect with the amazing producers we worked with on a daily basis. We could never have imagined just how far the craft distilling industry has grown since, or how much our little shop would evolve alongside it.
To keep up with this journey, the vibrant communities of enthusiasts wanting to get hold of their favourite brands and the ever-broadening range of products now being made by the talented distillers, we've rebooted as Spirits Kiosk and become a part of premium drinks distributor Enotria&Coe.
Our passion for connecting drinkers with makers shines as bright as it did in those early years, bustling away as two brothers packing boxes in the small hours of the night. Emile can make his famous Espresso Martinis for more social reasons now...
Spirits Kiosk is guided by two central principles.
Conscious consumption
We believe in conscious consumption – that buying something is an endorsement of what it is, who makes it and what it stands for. To help promote this ideal, we wanted the level of transparency and the information at the point of purchase to be far better than what was available in typical online shopping experiences. We've ensured that every product listed has the answers to five simple questions.
| | |
| --- | --- |
| | What is it? |
| | What does it taste like? |
| | How is it made? |
| | Who makes it? |
| | Where is it made? |
It may not seem like much, but this alone is far more than any online drinks retailer in the UK. We feel that with this key information at your fingertips you can decide what bests suits you. No hoodwinking with marketing spiel, no regurgitating claims that we know to be disingenuous, and no accepting anything less than full disclosure from the producers we stock. Our aim is to empower you in your spirits journey.
Curators
The second principle we live by is that the best kind of curation doesn't put a product on a pedestal, it's brought to life by passionate people who know all about it. To do this, we have specialist curators on hand to guide you through each category. They are the super nerds of booze, and the kind of people you'd want on your team if you hit a crunch question about spirits in a pub quiz.
They write blogs to help you learn more about how to use the spirits, film insight and advice on our social media channels and you'll see their quotes next to various spirits. Those are their words, unfiltered and aimed to help you understand what's inside each bottle.
With detailed information and flavour guides as standard, people-led expert recommendations and advice, we believe that Spirit Kiosk is the kind of drinks shop that fellow enthusiasts deserve.